City2Surf is this August! Now's the time to create your page to run and fundraise for Starlight Children's Foundation.

You'll get fit, have fun and know you're making a big difference to the lives of thousands of sick kids and their families (and you'll have earned that Sunday morning latte). We can help with your fundraising too. We've got loads of tips and ideas to help you every step of the way.

Here's everything you need to know about City2Surf 2017:
Date: Sunday 13 August, 2017
Start time: 7:50am - 9:30am
Location: Hyde Park, Sydney
Race: 14km run/walk
Event entry fee (adult): $77 - $87

Your City2Surf entry fee covers the cost of your race, but it's the funds you raise that help Starlight kids. So by getting active for Starlight, you'll be helping sick kids swap pain and fear for fun and laughter.

If you still need inspiration, we're giving away a free Starlight running singlet to all our fundraisers that raise over $100 - that's just four $25 donations!

So create your page now and we'll be in touch with fundraising tips and instructions to register!
Join Team Starlight!
0
Supporters
$
77,883
Raised
12
Teams
1,905
Kms Logged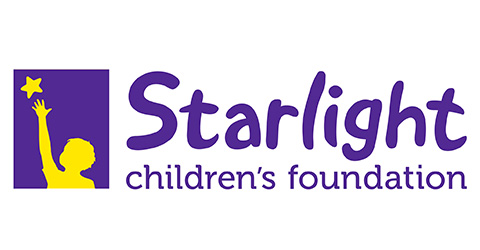 You'll be supporting kids like Dane
Dane and his little brother Cooper love swimming. The family live right near the beach - you can just about hear the crashing of the waves. But sadly, despite living so close, getting to the beach is virtually impossible.

Dane has Quad Cerebral Palsy and requires a wheelchair for mobility. He was born two weeks premature and wasn't breathing at birth. "The main thing that sticks in my mind is how extremely ill he was from the first second he was born. We didn't know what was going to happen."

It was an agonising month before Sally and dad Grant could bring their little boy home. Doctors thought Dane may never even be able to smile.

Today, Dane is not just smiley and happy - he's fiercely determined. Dane and younger brother Cooper are really close and Cooper loves nothing more than making his brother laugh.

Sadly, the boys are often apart as Dane has regular medical appointments. Sally says Dane's condition affects every part of him. He can't sit up on his own, walk or hold onto things for more than a few seconds. "Medically, there's a lot of things involved. He needs to get his hips x-rayed and checked regularly and he has a feeding tube in his tummy," she said.

Given how much the boys love the water, Sally and Grant built a wheelchair-accessible pool at home.

To have access to the beach would mean the world to Dane. Sally recalls vividly seeing Dane's face light up watching TV and seeing a family at the beach. "He was pointing at his legs and pointing at the TV so I looked up and asked, "do you want to go to the beach?", and he gestured "yes." And in that moment, Dane's Starlight Wish was decided.

Dane's Starlight Wish brought him a custom-made beach wheelchair so he can enjoy the simple pleasure of a family trip to the beach. The new wheelchair will not only be a highlight for the family's Christmas this year, but will have an amazing impact on his entire life moving forward.

Dane took his new wheelchair for a spin at the local beach on a hot summer's day in December, armed with his new beach toys and personalised beach towel. Surrounded by loved ones, Dane loved splashing about in the water and couldn't wipe the smile off his face when he returned to shore.

Sally said they are completely overwhelmed by the generosity of Starlight's supporters. "I want to say a big thank you and how much it's going to change Dane's life and our family's life. He will now be included in everyday activities that most people take for granted. He'll be able to cool off in the summer's heat. We just want to be doing what other families do and this new custom wheelchair is going to help make that possible."

Dane is looking forward to many more bright summers ahead with his new wheelchair, including an upcoming birthday party with friends outdoors and a trip to the snow is also on the cards for next winter!
Read More